APril EPk, July 2019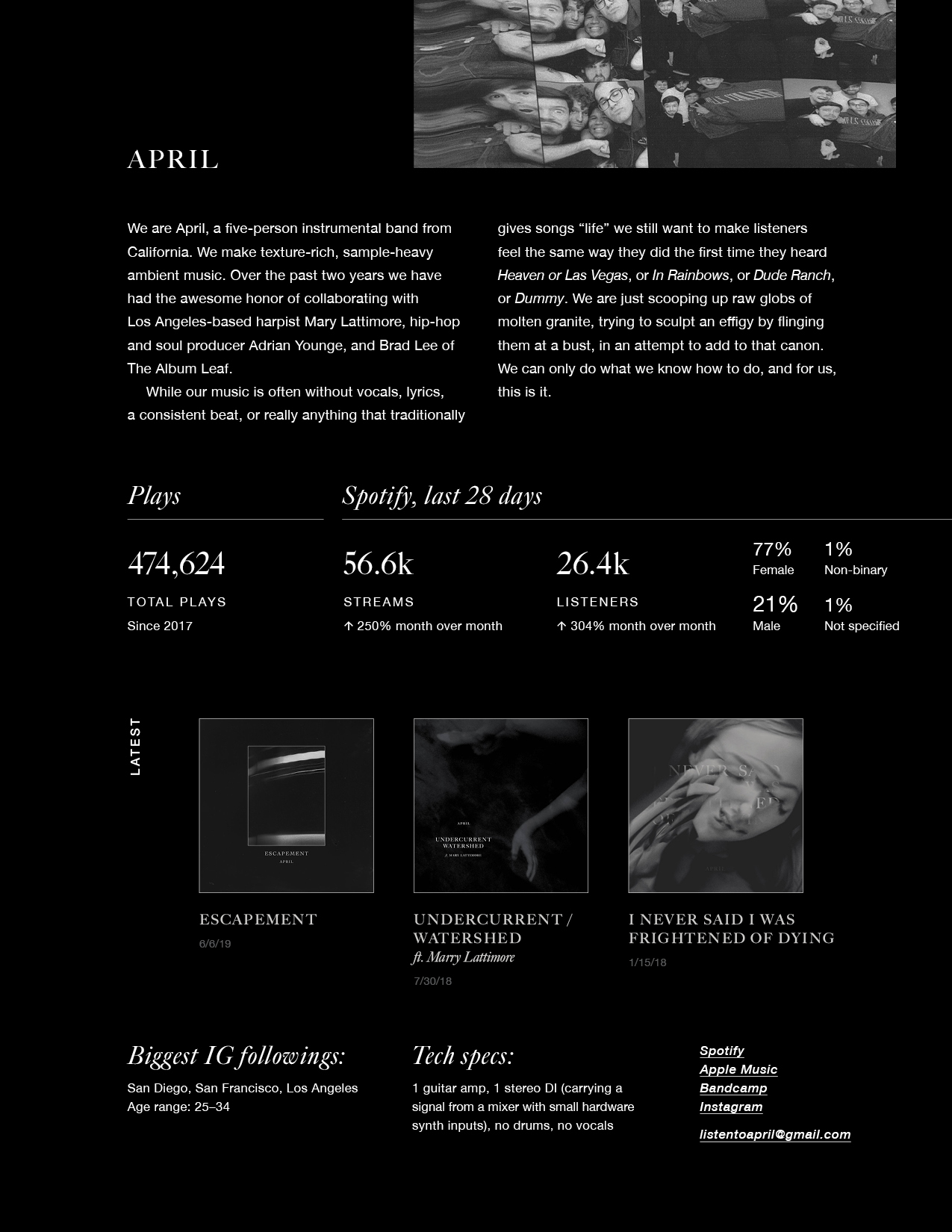 I was commissioned to design April's first Electronic Press Kit (EPK). This one-sheet incorporates a mini bio, key highlights from the band's Spotify data, links to latest singles, tech specs, and social links. It's a nice concentrated summary of where the band currently is, and will be a helpful piece to have on hand for those who may want to work with the band in the future.
I'm weary of SD Voyager, but if you're not, April was featured on their blog a little while back, so you can learn more about them and read April's answers to SD Voyager's google form here.